The British and Spanish governments are under pressure after the European Parliament passed a resolution calling on member countries to stop selling weapons to Saudi Arabia.  The European Parliament's non-binding recommendation was made amid Saudi Arabia's murder of Jamal Khashoggi journalist and a series of war crimes in Yemen, leaving half of the population risk of starvation.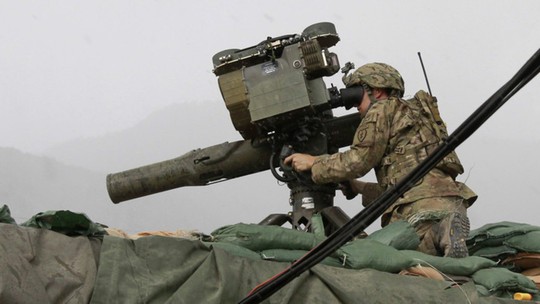 Germany has been at the forefront of stopping arms sales to Saudi Arabia and Chancellor Angela Merkel has called on her allies to act like Germany to condemn what she described as a "monstrous" murder. in Saudi consulate in Istanbul. Meanwhile, the European Parliament adopted an uncompromising resolution calling on 28 member states of the "to impose an EU-wide arms embargo on Saudi Arabia".
However, the resolution faced opposition from Britain and Spain, the two countries are currently exporting many weapons to Saudi Arabia. British Prime Minister Theresa May defended the decision to export arms to Saudi Arabia, saying the British government had strict regulations on arms exports.
What is clear is that, despite the crimes committed by Saudi Arabia, the UK Department of International Trade said the country last year exported to Riyadh more than a billion pounds worth of weapons. And yet, since the war in Yemen took place in 2015 to date, Britain has sold to Saudi Arabia a number of weapons worth up to £ 4.6 billion.
"Brexit is not an excuse for him to give up his moral responsibility. Theresa May must prove that she is willing to stand up to oppose the killing of Khashoggi and to stop selling weapons to Saudi Arabia immediately" , European MP Philippe Lamberts announced.
As soon as the European Parliament made its resolution, Saudi Arabia said the Jamal Khashoggi murder had been planned in advance, contrary to its earlier claims that the murder was only one ear. victims.
In addition to Germany, Canadian Prime Minister Justin Trudeau threatened to cancel a multi-million dollar defense contract with Saudi Arabia to punish the country for the killing of Khashoggi. Sweden, Norway, Belgium and Finland also have weapons-free policies for Saudi Arabia.