American weapons manufacturers said the demand for fighter jets, missile defense systems and other weapons increased despite the US-European trade tension. "Iran is our best business partner. Every time they do things like shoot down American planes, they increase the feeling of being threatened." Senior leader in the arms industry in the United States.
According to US weapons manufacturers, fears of Iran and Russia help them take on lucrative orders. This year, the US government sent a high-level delegation, including Secretary of Commerce Wilbur Ross, to the Paris Air Show last week, where about 400 US businesses offered weapons in a tight setting. straight between the US and Iran is about to explode.
Lockheed Martin, Boeing and many other leading weapons manufacturers all said they received many orders at this year's exhibition.
"Both previous exhibitions have no orders. Currently Europe is Lockheed Martin's fastest-growing market," said Rick Edwards, Lockheed Martin's international manager, who has won an order. selling F-35 fighters to Belgium and possibly Poland.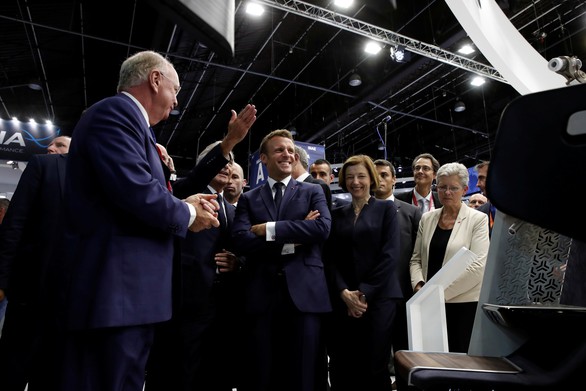 While Europe's concern for Russia has been a long time, recent tensions with Iran are also expected to boost Europe's demand for weapons in the near future.
"Europe is really our big partner right now. It's a big change in the past few years, even just the last 18 months" – Ralph Acaba, chairman of the Group's combined defense system. Raytheon Co weapons, revealed.
The group plans to finalize a deal of hundreds of millions of dollars with Germany this year. Meanwhile, Boeing also expects to hit an order for the F / A-18 Super Hornet fighter in Germany, Switzerland and Finland.
Mr. Edwards and the leaders in the US arms manufacturing industry said US trade tension – Europe hardly affected their business. Lieutenant-General Charles Hooper – director of the Pentagon's National Defense Cooperation Agency, said Europe accounted for a quarter of foreign arms deals (worth $ 55.7 billion) that the agency processed in 2018.