The Strategic nuclear submarine Knyaz Vladimir, the latest in the Borei class, has been begun the sea trials in Russia. In addition, Moscow army has ordered two new ships.
Sputnik said that the Borei-class Knyaz Vladimir strategic nuclear submarine has begun shipping to the sea for testing since November 28. The testing process will last for several months to evaluate all systems, from engines, electronic systems, weapons and related components.
Knyaz Vladimir is the fourth Borei class vessel and is the first Borei II upgrade with many new features. This version is equipped with a new injection pump system better than before, which improves speed and runs smoothly.
In addition, this ship is updated with a number of new marine electronics technologies that enhance combat performance. It is equipped with a new audio mat that increases invisibility, making it more difficult to detect when operating under water.
Knyaz Vladimir has a length of 170 m, 13.5 m in diameter and 24,000 tons in diving. Borei is the second largest strategic nuclear submarine in the world, after Russia's Typhoon. It is equipped with an OK-650B nuclear reactor, limited to crew coverage.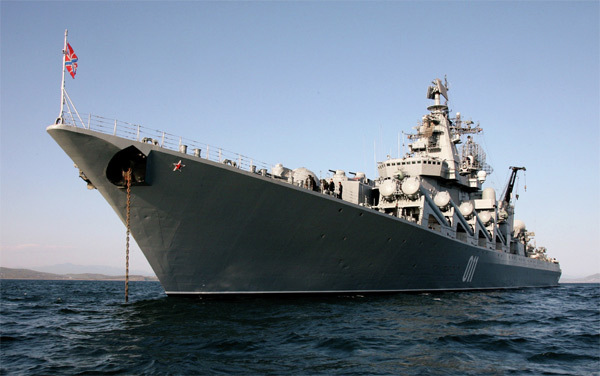 It is capable of carrying 16 Bulawaya RSM-56 submarine launchers (SLBMs). The missile has a range of about 10,000 km, carrying 6-10 nuclear warheads with a capacity of 150 kt per warhead. Bulava is considered to be the core of Russia's nuclear deterrent over the coming decades.
The Knyaz Vladimir nuclear submarine started to be built in 2012, launching in November 2017. The vessel is scheduled to be handed over to the Pacific Fleet of the Russian Navy in 2019. Meanwhile, Tass news agency said that the Russian Defense Ministry had ordered two more strategic Borei nuclear submarines, bringing the total number of ships up the number as 10 pieces.